Jeff Blood Fly Fishing Fly Rod Warranty
Jeff Blood Fly Fishing LLC offers a limited, no-fault, lifetime warranty on all of its premium fly rods for the original owner. The no-fault aspect of the warranty is for accidental breakage or damage and we will fix or replace the rod in part or completely for a minimal fee of $50 for each damaged rod section.
To claim a warranty service simply take a picture of the broken section or sections and send it to [email protected] for our review along with your contact information and a brief description of the accident. Be sure to indicate which section or sections need to be replaced by indicating either section 1, section 2, section 3, or section 4 starting at the bottom of the rod with the handle as section 1. (See photograph) On each section is a rod designation that must accompany your claim so we can match the segment to your rod for replacement. (Also see photograph) Once we receive this information, we will evaluate the service claim and email you back with instructions for payment. We will send you the replacement section or sections to the address indicated in the claim after receipt of payment.
We reserve the exclusive right to reject any warranty claim at any time, especially due to intentional abuse or damage to the rod. We limit the number of warranty claims to 2 (two) for the life of each rod. Jeff Blood Fly Fishing LLC reserves the right to change, edit or alter the warranty at any time at its sole discretion.
Manufacturers Defect
We guarantee all Jeff Blood Fly Fishing LLC products against manufacturers defect and will replace or fix any defect claims at our cost. Again, simply take a photograph of the product with a brief explanation of the perceived defect and send it to us along with your contact and shipping information. All Defective Warranty claims must be made within six months of purchase and should be accompanied by proof of purchase.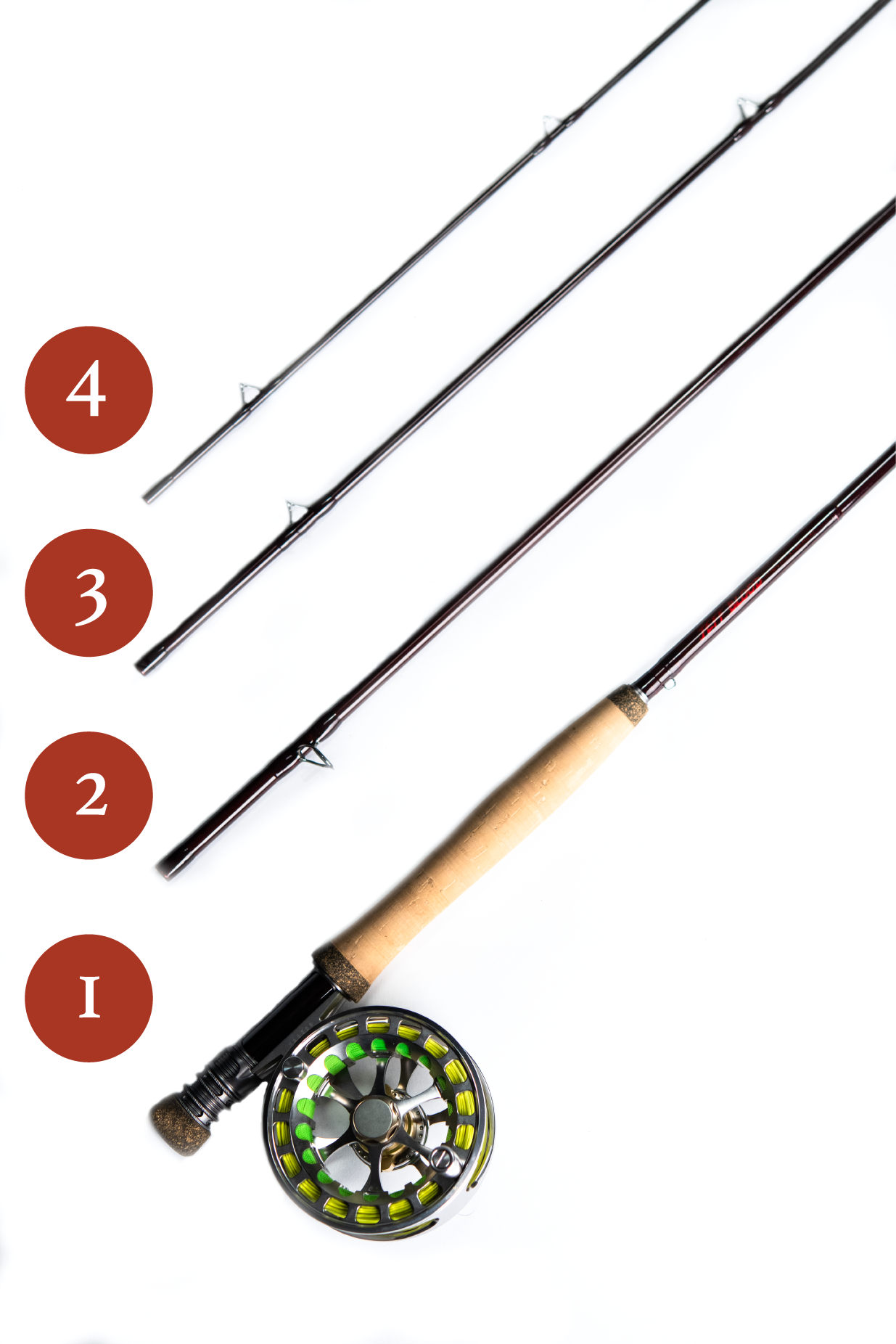 Rod Section Designation
Be sure to designate the proper section or sections in your warranty claim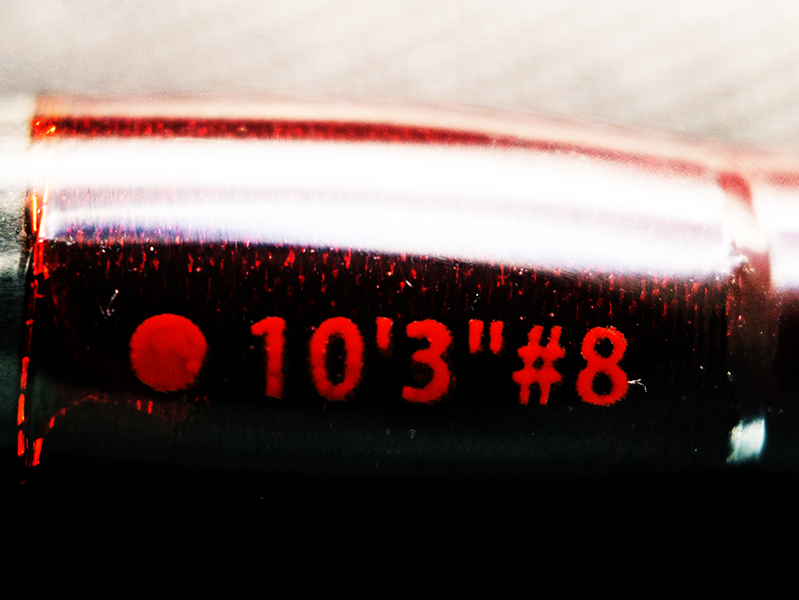 Fly Rod Designation
The rod designation is located next to the alignment dot on each rod section. Take a picture and send it along with your warranty claim
Why Fly Rods Break