Welcome to this Fly Fishing website.
I hope to share the insights acquired during a lifetime journey of fly fishing and to learn from others as I continue to fish along the way.
The journey of fly fishing throughout my life is difficult to explain how much it flows in my blood. No pun intended since my last name is Blood, but the sport is intertwined in my soul. Some of you know what I mean. I thank God everyday for the path it has taken me, and for the experiences and people I've met. It's actually inexplainable. Words can't express all of the tentacles of the journey. I only hope the journey continues for a few more years as the window of age starts to close. For me part of the journey is the ability to share the knowledge gained during the venture. I've had the pleasure of walking in the boot tracks of others before me and being the recipient of their experiences. Sharing knowledge stands the test of time. As an example, my family crest has outlasted the originator of the first rendition, yet it stands today through many generations. So do the principles of angling with a fly.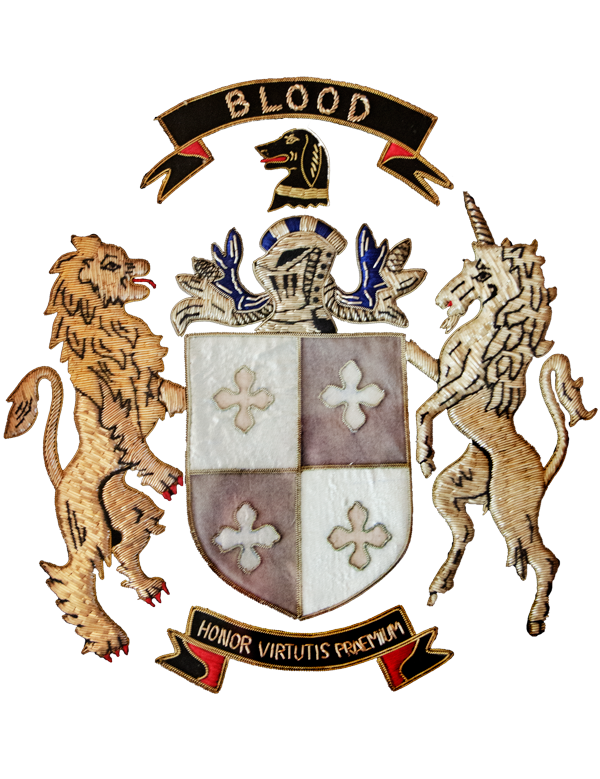 Lefty Kreh
Undoubtedly the pinnacle Icon in the history of all fly fishing, and a person I place on a pedestal now and forever. I had the good fortune to meet Lefty in the summer of 1978 at a seminar on Beaver Creek, Nemacolin Woodlands outside Uniontown, PA. I  was with my friend Tom Ference, and we were guests of Frontiers International. During the outing, to say I was impressed by Lefty would be an understatement, but until then I didn't really know how well someone could actually cast a fly rod. In my youthful naivety, I was the best in my own little world. It was a small world at the time. That was my perception anyway, and I needed something but didn't know it. At that point I needed and had a humbling epiphany. It was because of Lefty, and it was a life changing moment that opened and expanded my mind.
I thought I was good with a fly rod, until I met someone who was really good, actually exceptional. Not just a step above, but light years above. This is my personal experience with the man. He made me stop and think. He taught me, another of his exceptional talents. Lefty had a knack to make everyone he liked feel special, and he gave more than he expected in return. My casting skills improved immensely, all because of Lefty, and he had this effect on many others.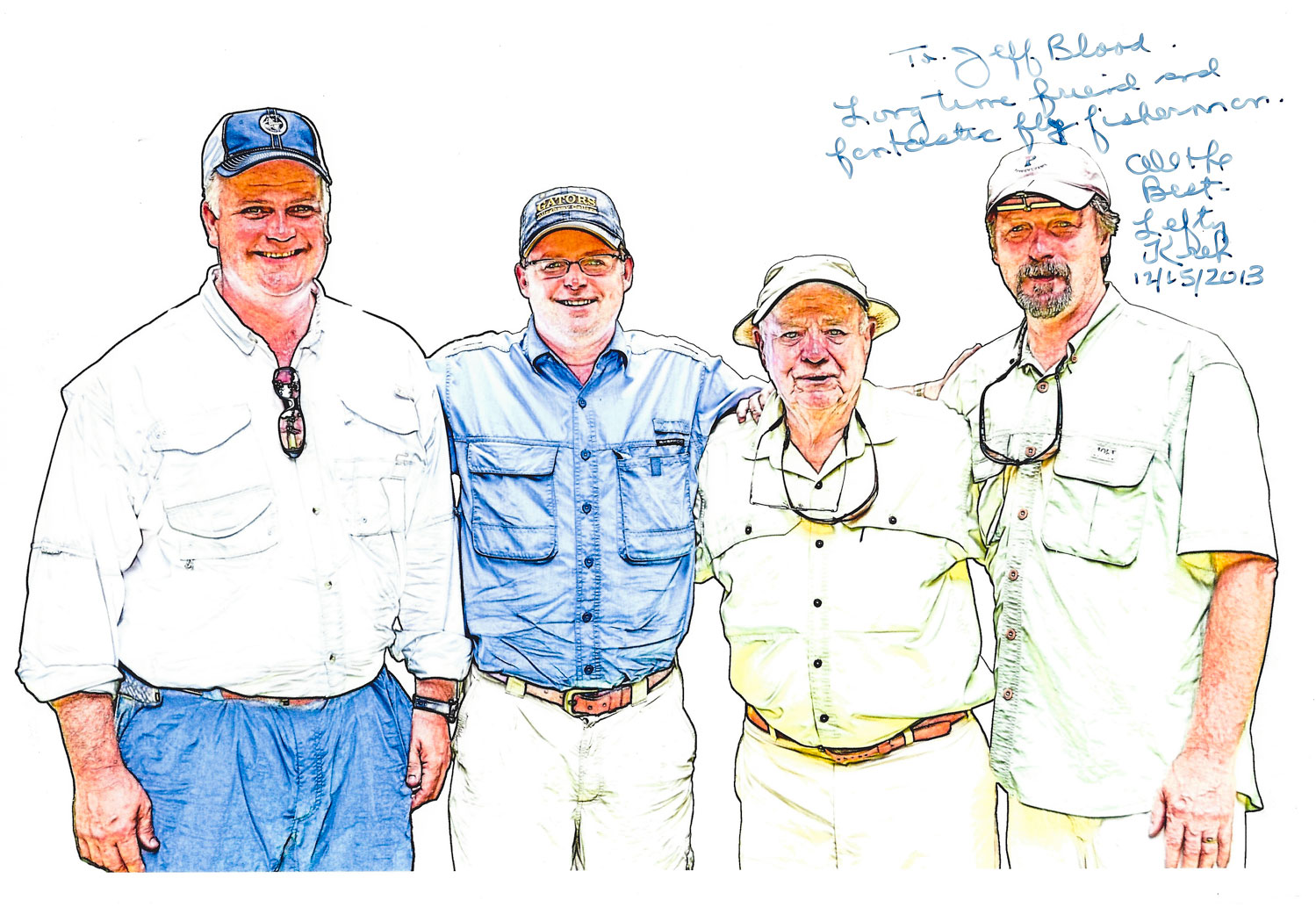 Excellence Whispers
Throughout the years I had the good fortune of spending glimpses of time at various events with Lefty and a few times rooming with him on occasion. In those close moments, Lefty shared many stories and a plethora of knowledge on many subjects. Lefty was not only a tremendous fly caster and fisherman, but a trick shot artist, a professional photographer, a soldier in World War II, an outdoor writer and so much more. He excelled at many things and always gave more than expected. He always worked hard. At a special event sponsored by a close friend, Lefty was teaching a class of about 20 people. It was a hot summer day and Lefty took the time to work with each and every attendee. He didn't stop until he had helped every person. He was in his mid eighties at the time and that, too, was impressive.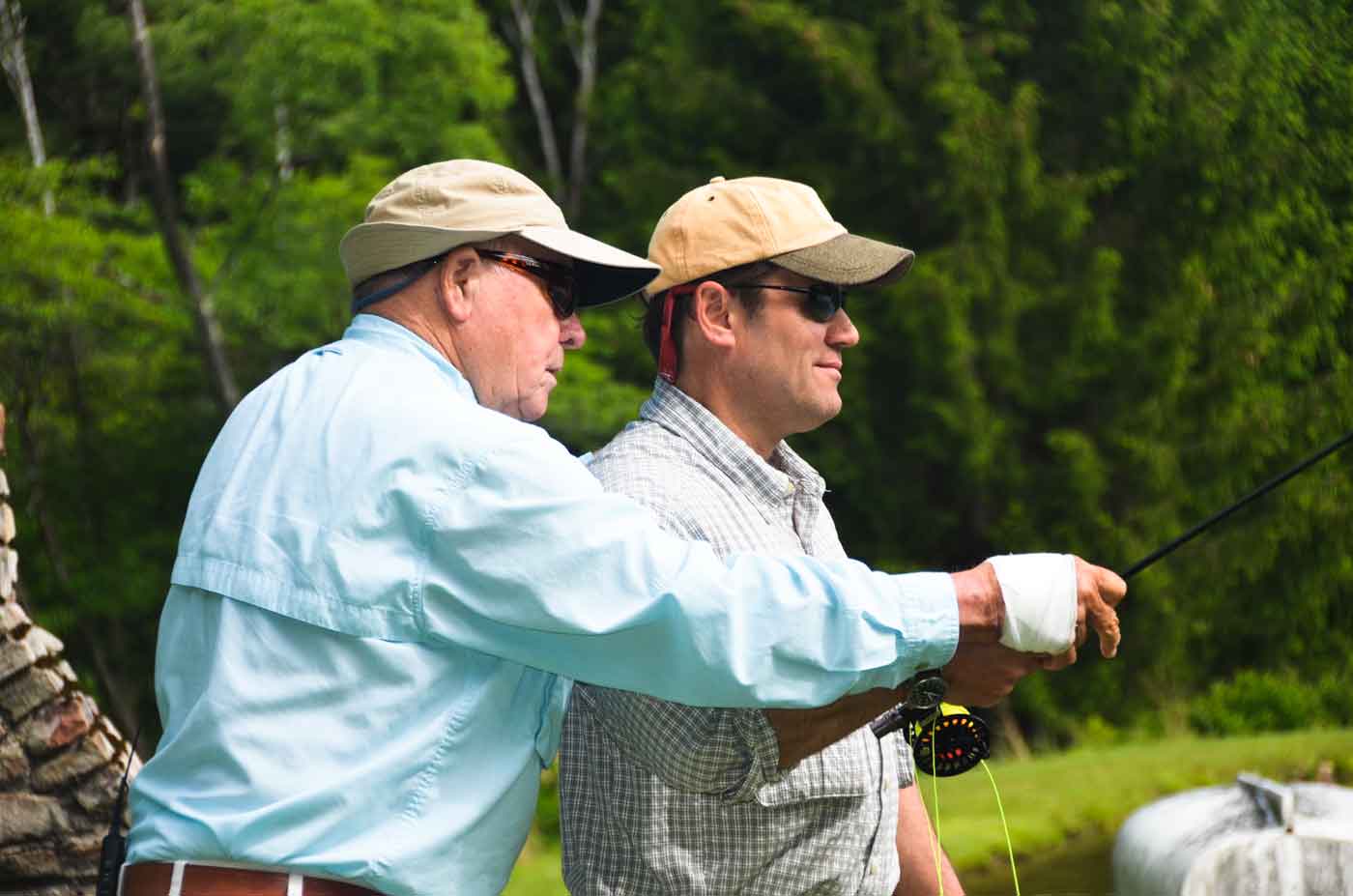 He remembered the names of almost everyone after meeting them only once, and he made everybody he liked feel important. To say he was gifted is an understatement. I can still remember Lefty saying to me "excellence whispers". What a magnificent thought! I try to live with that thought everyday. He was my ultimate fly fishing mentor, and I will always be his life long student even though he has depart us. He helped teach me critical thinking and to have depth, to refine my observation skills and to prove with science and fact my thoughts, suspicions and curious thinking and to do the same for other peoples' thinking. He taught that by example. He contributed immensely to my fly fishing journey. After all, one of the key elements of participating in the sport is about the individual (you) and the fish. It's about you and your journey and what you gain out of it along the way. Lefty was always about helping teach others and contributed immensely to our sport. Thank you Lefty!